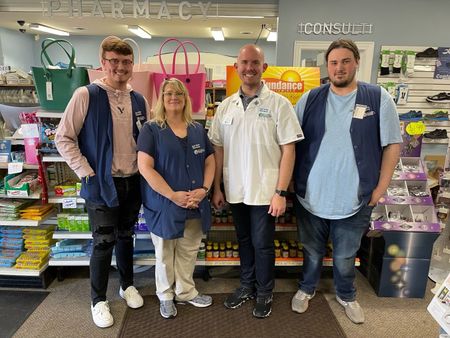 Located in Coal Grove, OH we've been serving the communities of Coal Grove and Lawrence County since 2006. Our pharmacy staff have a combined 25 years of experience and our friendly staff will treat you like family. At our Pharmacy, we believe that being a local independent pharmacy means providing healthcare services to our patients that are customized to meet their needs.
When it comes to your health, we have the answers. Our pharmacists are healthcare experts that provide you with much more than just medication. We give you peace of mind.
Visit us today and let us take care of you.
We accept most Insurances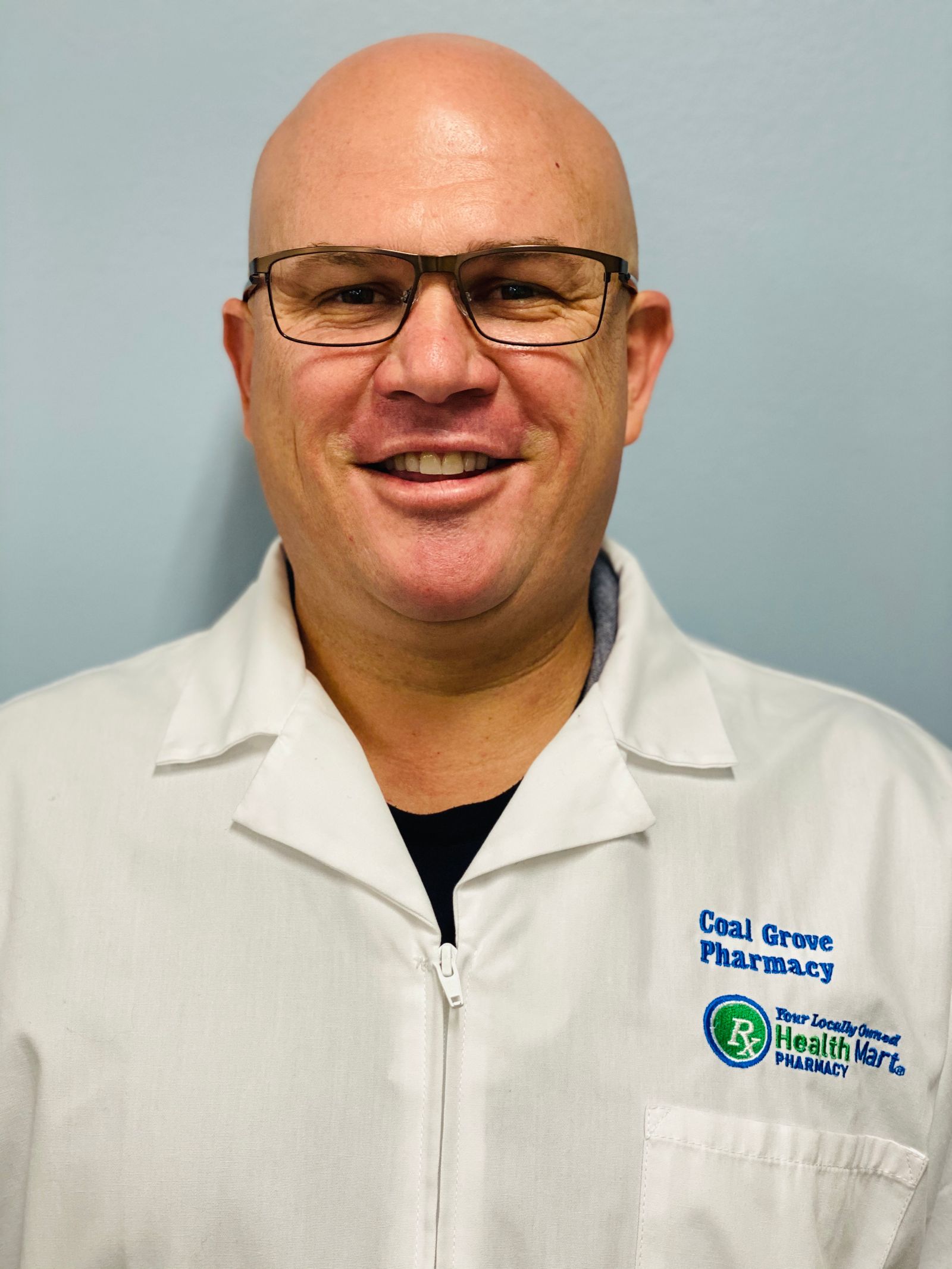 Jason Plummer
Get to know your Pharmacist! No stranger to anyone who has ever stepped foot into the pharmacy, Meet Jason Plummer, Owner and Pharmacist of Coal Grove Pharmacy for 10 years now! He graduated Pharmacy School from The Ohio State University in 1999! Jason is also the Pastor of New Life Fellowship Baptist Church in Russell, Ky. Next time you're in say hi, or ask him any questions about your medication or vaccines, he'd be glad to talk to you!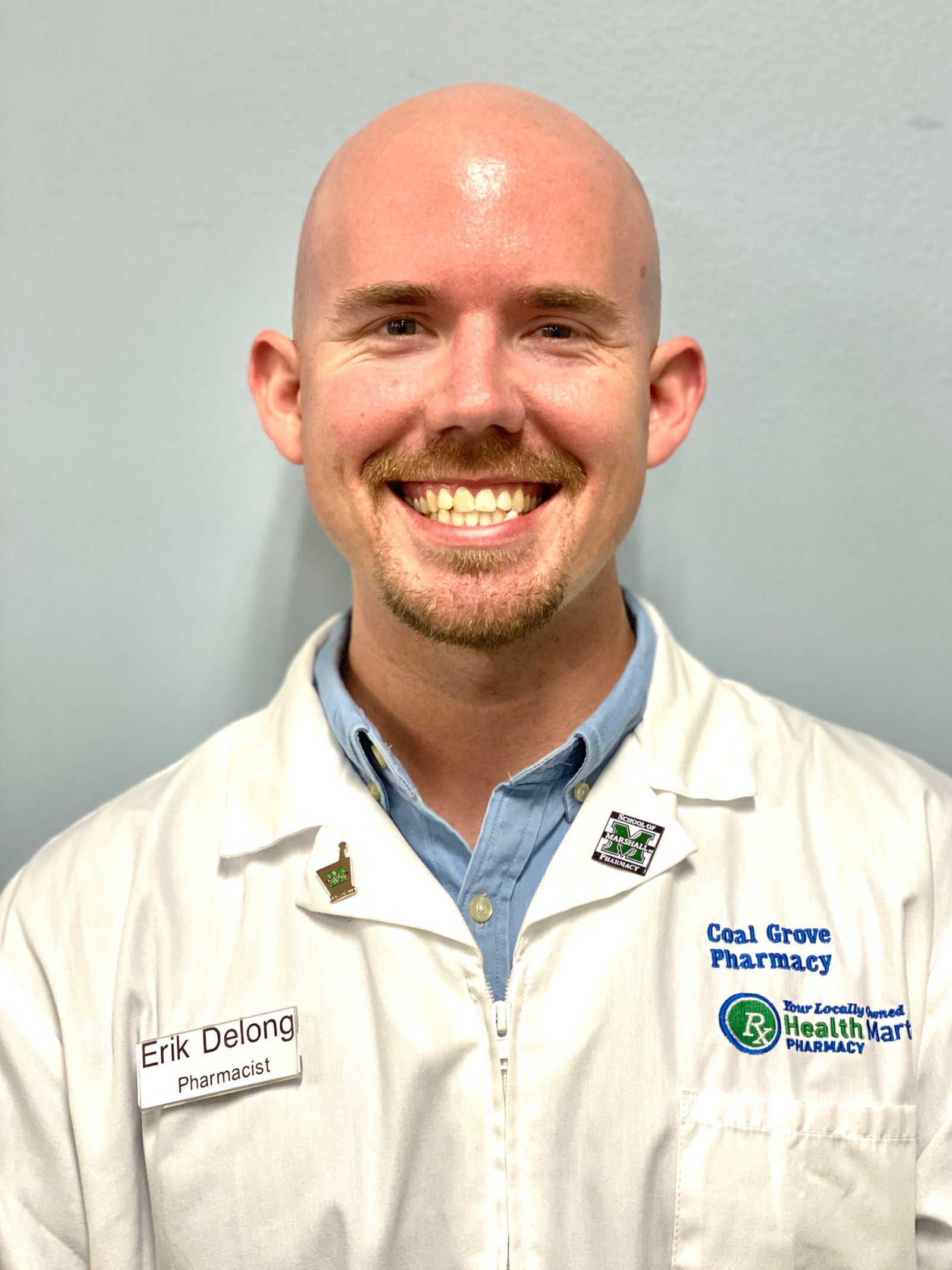 Erik DeLong, PharmD.
Erik is a native of Kentucky. A 2011 Graduate of Raceland Worthington High School. He is a 2019 Graduate of Marshall University School of Pharmacy with a Doctorate degree of pharmacy. He has work at Coal Grove Pharmacy since a senior in high school. He cares about his patient's health and well-being and always takes time to answer patients questions.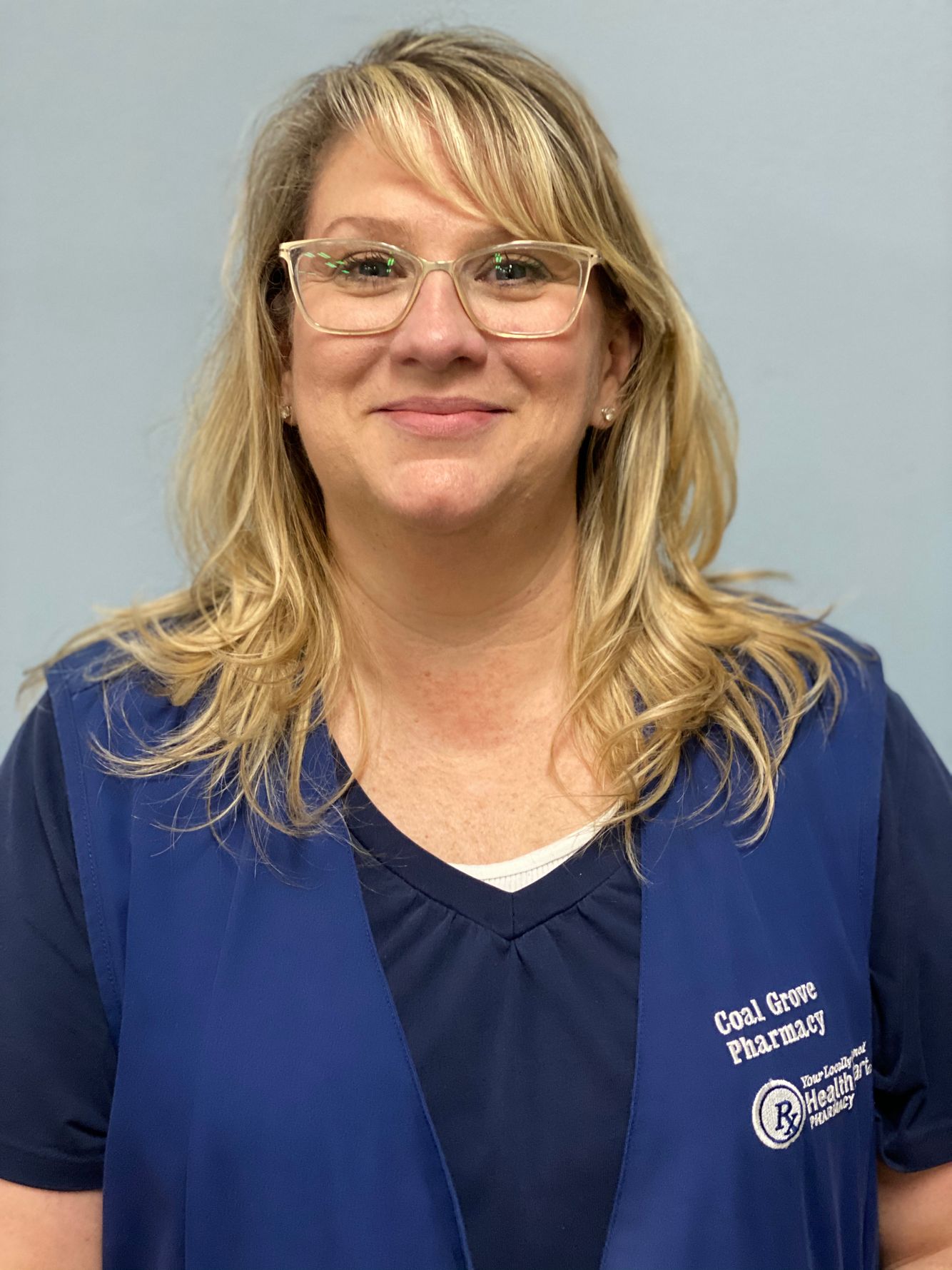 Michelle Lykins
Michelle is Graduate of Greenup County High School. She is a graduate of Southern Ohio College with a degree in Business Management and Optical Science. She has worked at Coal Grove Pharmacy since 2019. Michelle came to CGRX with years of excellent customer and patient based care. It's her goal to ensure all patients are provided with superior care and service.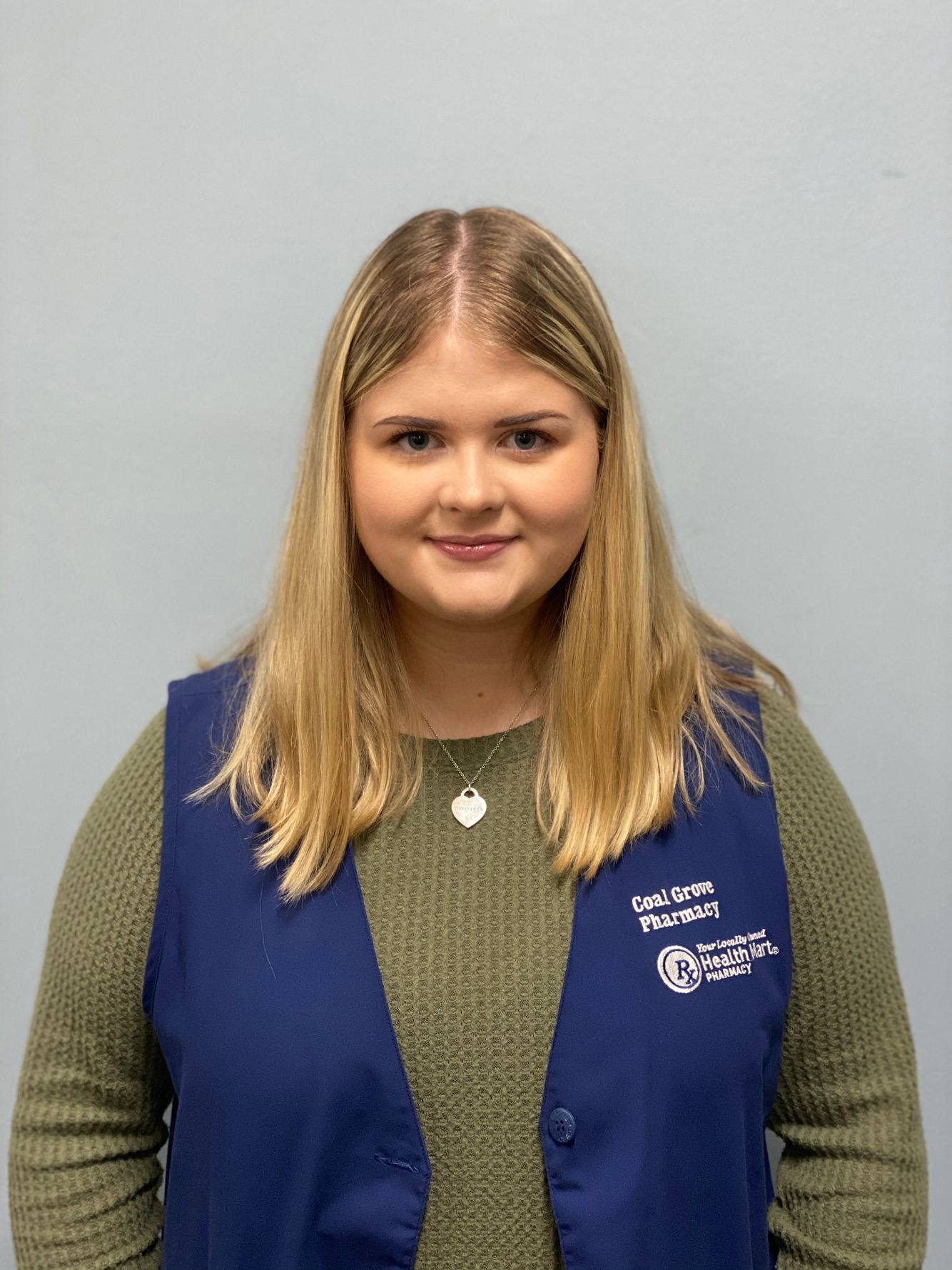 Makayla Lykins
Makayla is a 2020 graduate of Chesapeake High School. She graduated Summa Cum Laude and will be attending Marshall University in the fall. She plans on majoring in Forensic Chemistry. Makayla has worked at Coal Pharmacy for 2 years and provides excellent customer service to our patients.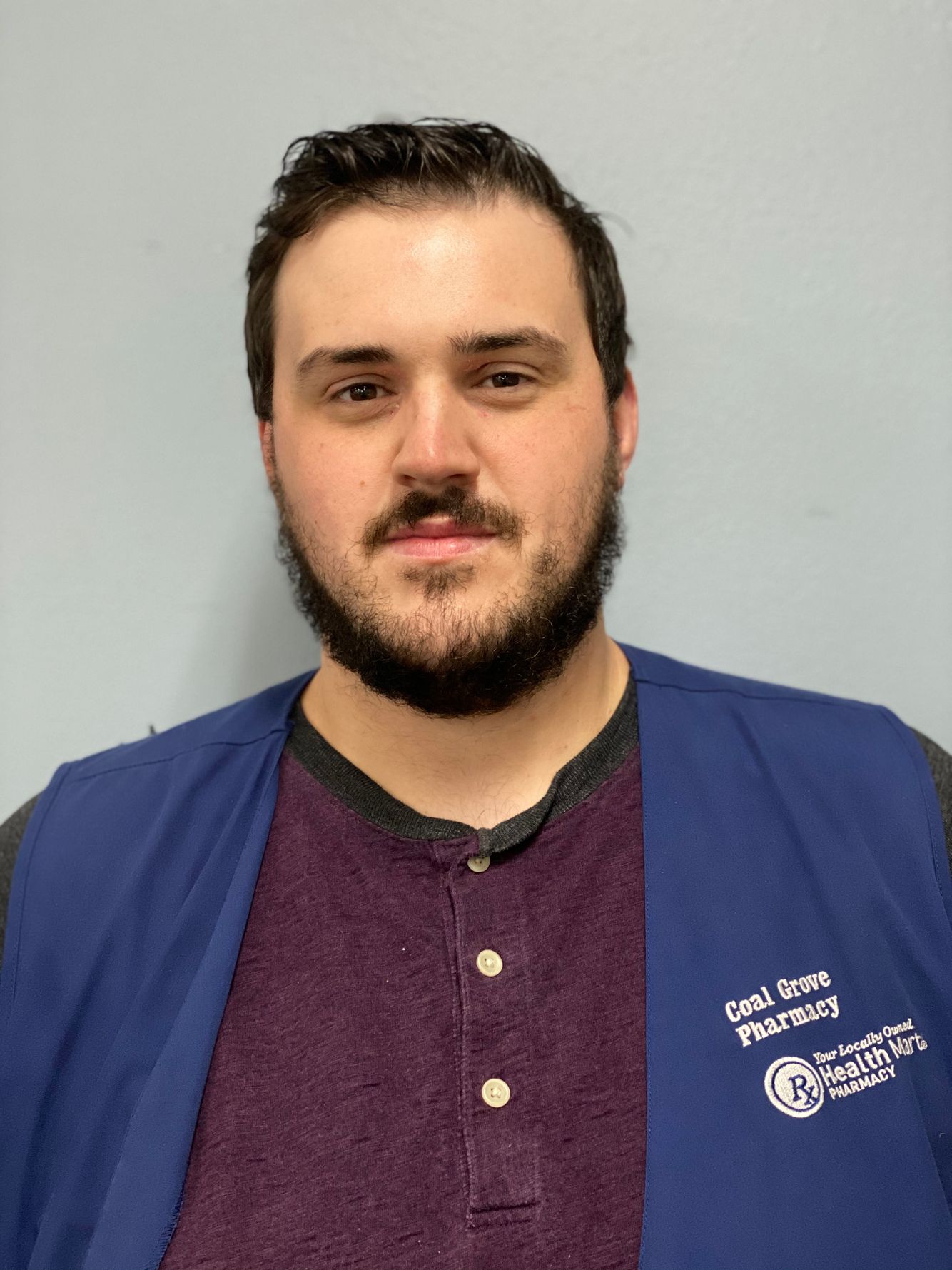 Cody Langdon
Cody is a graduate of Ironton High School. He is a graduate of Ashland Community Technical College with a Associate Degree in Science and Pharmacy Technician. Cody has work with CGRX since 2018. Cody always strives to help our patients receive the best care and service.